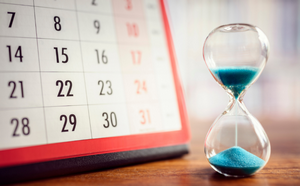 Materials checked out, that are eligible for renewal, will automatically be renewed on their due dates. Materials checked out prior to this date should still be manually renewed online, through the MPPL Mobile app, or over the phone. Automatic renewals will not be available for these materials.
In order to receive notification about whether your renewals have gone through you must have a valid email listed in your account. Texts and phone calls are not available. To update your account, you may stop by or call the library, or you can sign into the public catalog and update your email address.
If you would prefer not to provide your email, you can download the MPPL mobile app and view the status of your account there, or you can sign into your account through the public catalog.
As always, if you have any questions, please feel free to call the library, and one of our staff members will be happy to help.
FAQs: 
What are eligible items?  Books, Audiobooks, DVDs, and CDs that are not "Express" and for which there is not a holds list.  Examples of express items are overnight DVDs and Express books on New Book shelves. Digital materials (eBooks, eAudiobooks) are not part of the Auto Renewal system. 

Why does the app say I have one (1) renewal left, but my book did not renew?  All non-express physical items are eligible for one renewal unless there is a waiting list for that title.    

Can I get phone or text notifications about renewals? Not at this time. Notifications are by email only. 

Can I find out if an item will renew successfully in advance of the due date? Yes, by calling the Library. We can look to see if there are holds for the item and determine the likelihood of renewal or not. The cardholder is still responsible to check their email or app to be sure the item renewed successfully. 

I will be away when my book/DVD/audiobook is due, can it be renewed in advance of the due date? Yes, items can be renewed in advance of the due date. The renewal period will begin on the day the item is renewed, however, not the original due date. 
---